You can save your Objectives and Key Results, Mindmap or Decision Tree diagrams into projects.
On the Project overview page, you can search projects by name or type and quickly find the type for which the project was created.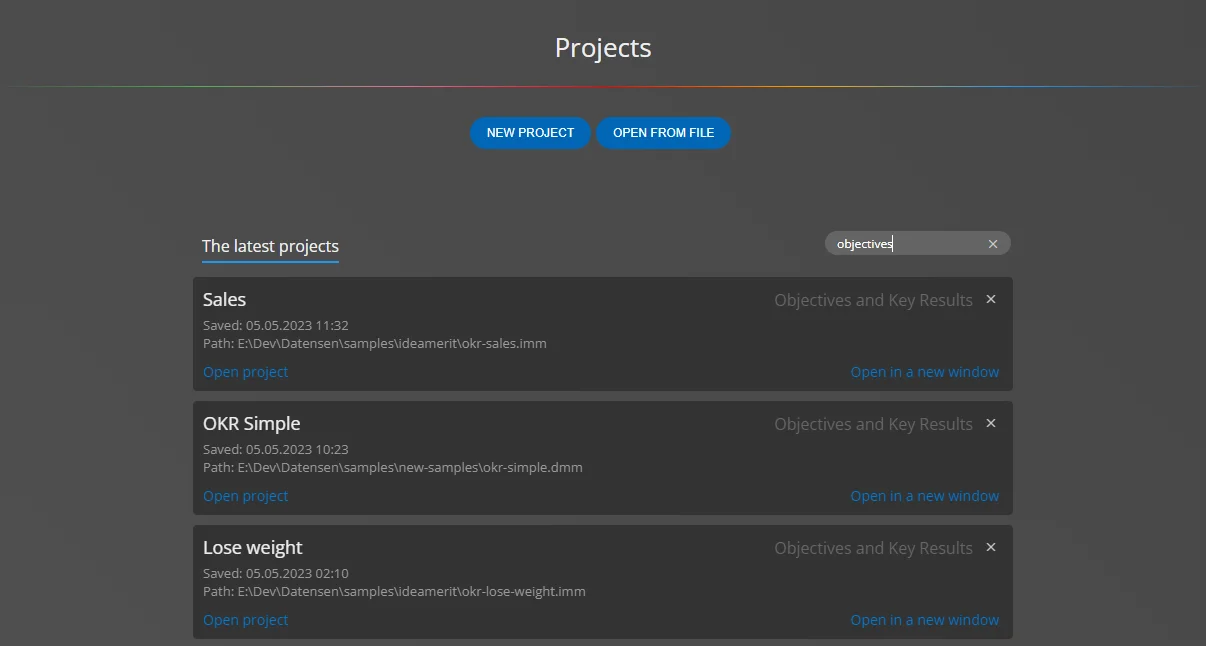 Creating projects
New project
To create a completely new project, go to the Projects page and click on New project, or click on the New button on the main toolbar. A new dialog will appear. Select the target project type, enter a project name, and then click Create new project.
Open an existing project from a file
This is the classic way to open a project from an existing file. Just select the file with the *.imm extension.
Project properties
Click the Project details tab to access the project settings. Specify project name, description and information about the author. The author information can be added to HTML report easily.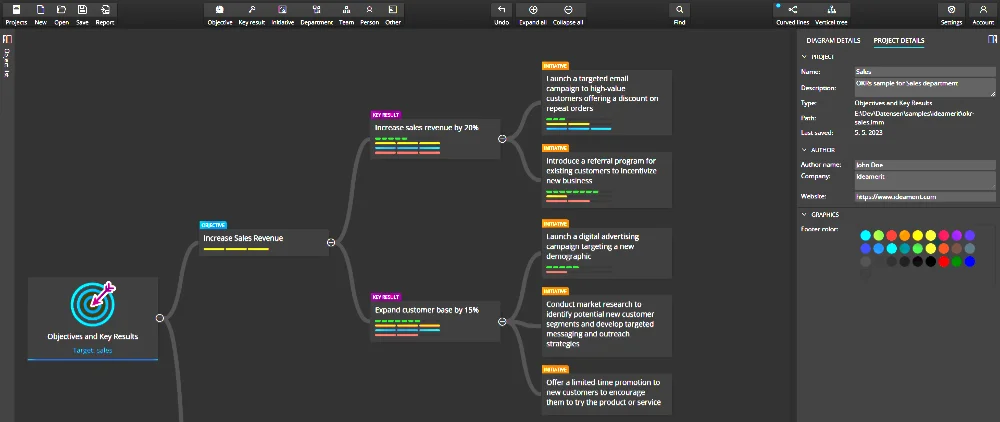 #